Tutoring for Dalit children from marginalized communities in the Udipi district
Deodas Shetty has set up an educational support system based on Gandhi's philosophy. The main goal of this system has been to show parents, most of whom haven't had the chance to receive an education, that education can be beneficial for their children and that, despite the injustices endured, the learning process can help them become full and active members of Indian society.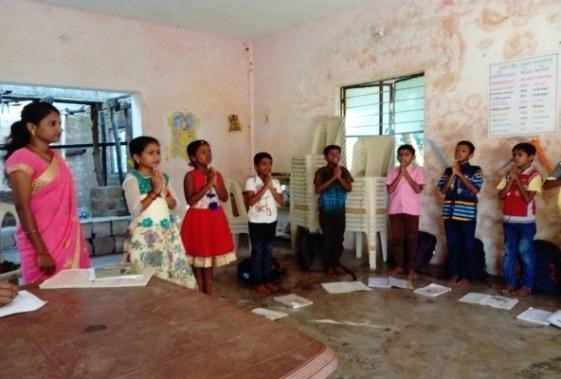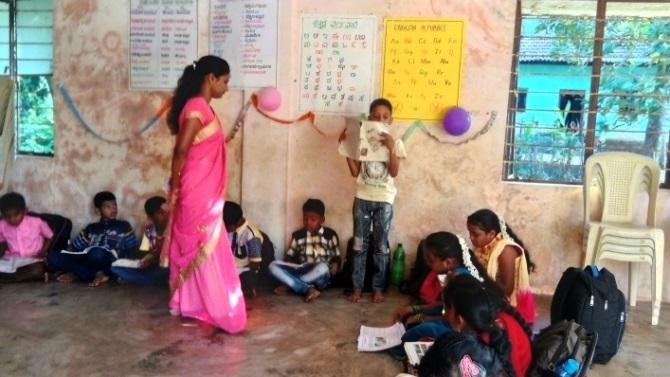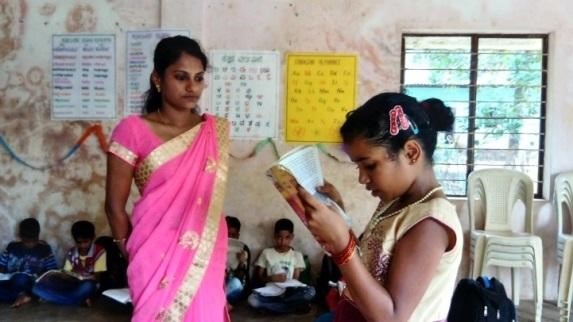 Another major goal has been to identify the subjects, such as mathematics or other scientific subjects, which children faced the most difficulties in. To date, eight centres affiliated with the Gandhi Education for Development organisation have been opened. They currently welcome 89 children from the Adidravida, Koraga and Kundi tribes. In order to gain parents' trust, the organisation has relied on the help of female and male teachers who belong to the same tribe as the children. This way, children see them as role models, know them better and can more easily create bonds with them. Teachers have committed to carrying out tutoring work among disadvantaged children on a daily basis from Monday to Saturday, between 5pm to 7pm in every centre.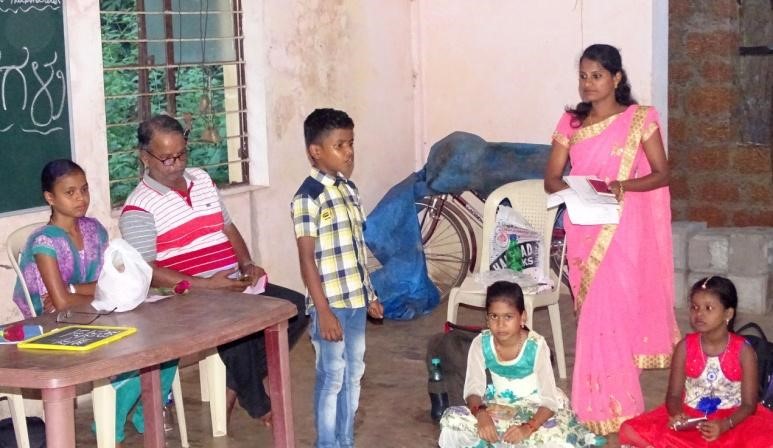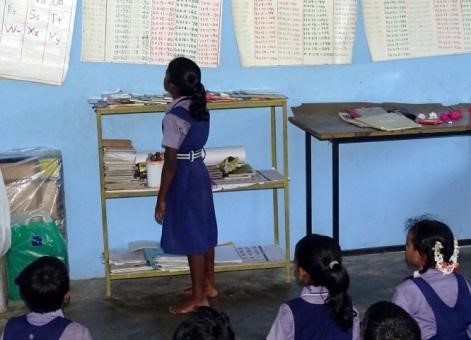 Children have received tutoring classes, with a special focus on learning science and English, which is a fundamental prerequisite for further studies in India. There has also been an emphasis on learning reading, drawing and handicrafts, sometimes leading to competitions between pupils, which serves as a positive stimulus for them. Welfare workers make sure that pupils attend classes. They also create a bond with families and take part in Deodas Shetty's projects to open new centres for other Dalit tribes. In addition, they work along with teachers on the children's personal development in order to spark their interest in education, build their general knowledge, and bolster their self-confidence, which they find difficult to develop.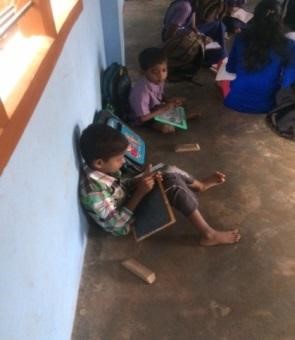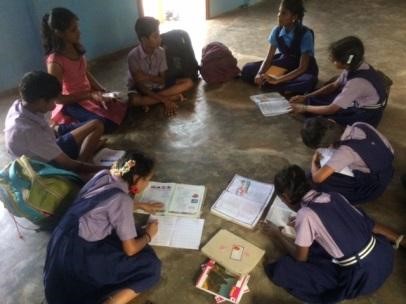 Some interesting feedback from the children:
Bailoor centre

Name: BHARAT (boy)
School year: 5th grade
Parents' occupation: farmers
Pupil's dream career: to become a policeman

Pupil's point of view: Before I came to the centre, I was interested in games. After I started going to the centre, I began focusing on learning. Now I'm trying to improve in my studies. I'm interested in learning new things and in learning in general. I think it is important to respect your elders.

Teacher's point of view: Before coming to the classes, this child was hyperactive and overconfident. Over time, he improved his behaviour and showed satisfactory results in his studies. He has good leadership skills. An important aspect is that he never hesitates to ask questions when he doesn't understand something.
_____________________________
Name: PRAJNA (girl)
School year: 5th grade
Parents' occupation: farmer
Pupil's dream career: to become a doctor

Pupil's point of view: Before I started attending the classes, I was reading less and didn't have a sense of self-discipline. I have progressively improved my reading skills and my time management. Now I mingle with my classmates and all that is thanks to my teacher.

Teacher's point of view: In the beginning, she didn't attend the classes regularly. Now she is diligent. She engages in a lot of activities. She is interested in my lessons and never forgets to ask questions. Now she is a pupil who behaves well and is self-disciplined.
_____________________________
Thallur centre (KOTE BAGIL)
Name: VIKRAM (boy)
School year: 6th grade
Parents' occupation: farmers
Pupil's dream career: to become a teacher

Pupil's point of view: I still need to improve my communication skills because I want to become a teacher. Little by little, I am managing to overcome my fear and to gain self-confidence.

Teacher's point of view: This child is a hard-working pupil. He is very involved in his studies. He had difficulties in learning Hindi and he was hesitating while reading it. Now he reads Hindi fluently. He was also reluctant to engage in group activities. Now he takes part in activities like singing, reading stories and handicrafts. He has leader skills. He also has abilities in the fields of mechanics and electricity.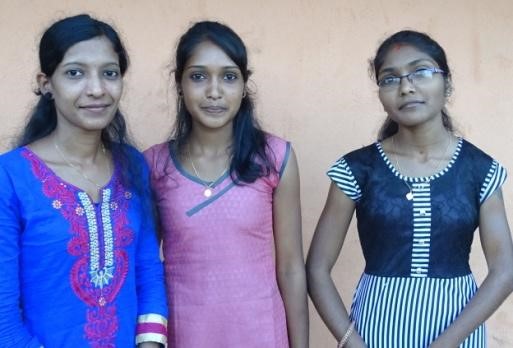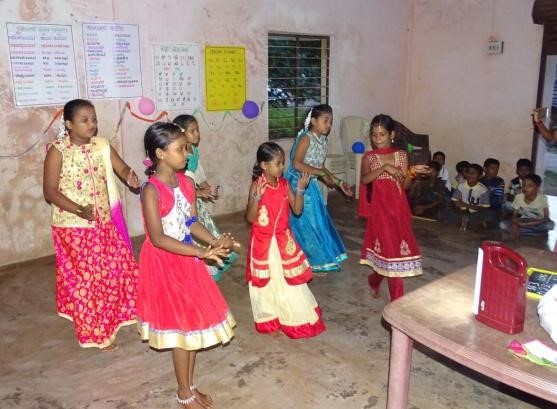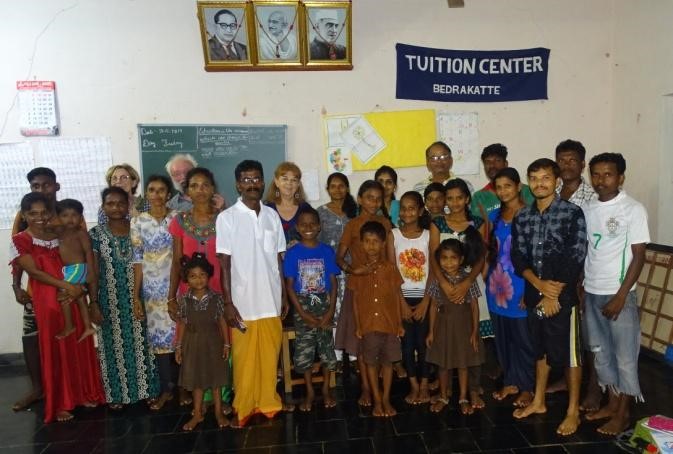 _________________________________
Tutoring in science studies based on first-hand laboratory experiments carried out until 10th grade at Kannada-language government schools in the Udupi district
This is an initiative to test whether it is possible to reinforce science education for pupils speaking the state language of Karnataka known as Kannada, since many children don't speak Hindi.

The country plans to accelerate progress in the fields of science and technology. There is indeed a wide range of career opportunities for young people with a scientific education, which is the key to success.
Children from remote communities are usually not interested in science learning. There is a deep-seated belief that scientific subjects are difficult to study and there are generally no adults in their families to encourage them to persevere in such studies.

The science learning programme launched by Gandhi Sevam Ashram is aimed at other schools than the eight centres that we support. Furthermore, Kannada-language government schools have a shortage of science teachers. They also lack laboratory tools and equipment to stir pupils' curiosity and spark their interest, as well as science teachers trained to demonstrate basic experiments.

The initiative taken by Gandhi Sevam Ashram consisted in creating a centre in Kaup, in order to receive the scientific equipment required for teaching physics, chemistry, biology and a little bit of astronomy.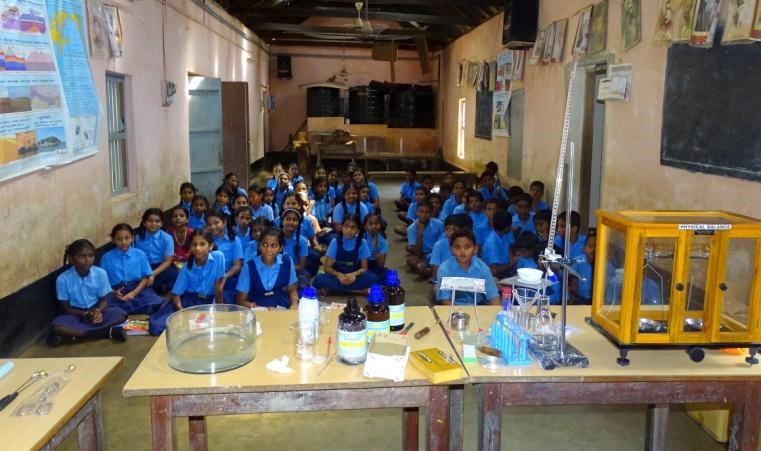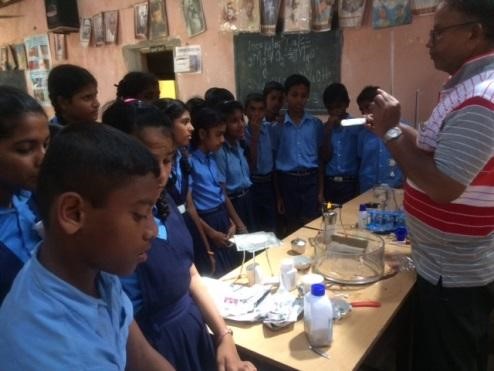 A significant batch of scientific equipment has been procured and is being used to carry out the entire science curricula for Years 5 to 10 in subjects including chemistry, physics, biology and astronomy. Cassette tapes have been acquired to support learning of scientific English.
These purchases were in part made possible by the support of
Children&Future Monaco
. This organisation conducts trail runs that are sponsored by big companies to enable the purchase of equipment for the benefit of actions aimed at children from disadvantaged communities.

All tools are stored in leased premises in Kaup.
List of scientific equipment procured for the academic support for science studies:
- TV & computer, DVD x 2
- microscope, telescope, galvanometer, weighing scales, calliper, pendulums, thermally conductive tools, acoustic devices;
- measuring tubes, Bunsen burners, pipettes, test tubes, densimeters, skeletons, and so on;
- cassette tapes, project book, science books, maps;
- two cupboards and a table.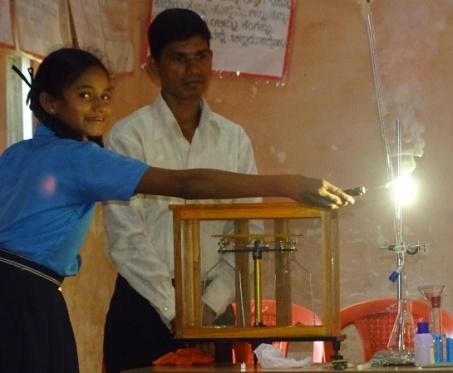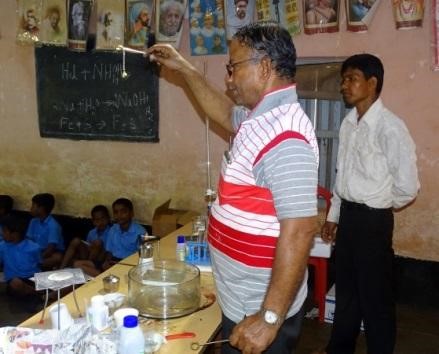 An initial trial was launched for 6th and 7th grade pupils at two schools, based on chemistry experiments relevant to the curriculum of both years, as per the pupils' textbook.

Headmasters and teachers in these local schools have been involved in this attempt. They embraced the initiative. However, they pointed out the issue of transporting the tools to school and in bringing them back after classes.

Ten classes of twenty to thirty children each were chosen to benefit from this initiative and the teachers' training was planned to begin during 2018. The aim is to implement this initiative in a dozen schools. This will mean providing more suitable means of transport for the equipment, including a car, storage space, and suitable packaging. Another requirement will be to hire one or more teachers trained to use this equipment and a teaching approach perfectly adapted to children.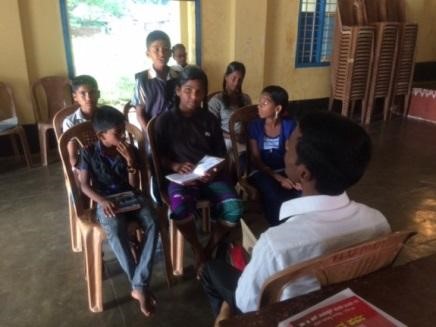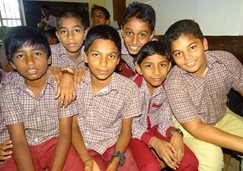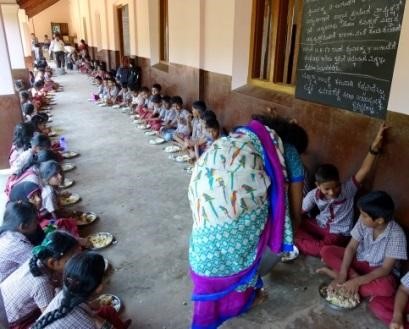 ___________________________________
Our support for the economic and social development of tribes and the action with the Karnataka government
In addition to our projects in the education field, we support the NGO Gandhi Sevam Ashram in its actions with the government for the economic and social development of tribes.

The state of Karnataka is facing a difficult situation and our friend Deodas Shetty is in constant contact with the State Government of Karnataka in order to solve the problems encountered. He conducts negotiations with the government in order to receive subsidies and develop his projects. He places a special emphasis on the teachers' origins, since the success of the project relies heavily on the help of teachers from the same tribe as Dalits. In the past, the ministry has already supported educational centres. However, those centres were not fully managed by Dalits, which explains their failure. Therefore, Deodas Shetty has insisted on this indispensable condition for the funding of the centres.

Support programmes in areas like housing, water and health are among the actions proposed by the State. It's easier for the government to subsidise house or school building and arrange a bus service to provide medical care rather than sending money to finance human efforts that could prove controversial. That enables it to ensure accurate tracking of the amounts invested.

The State nevertheless faces a significant issue while implementing its action: it has no representative on the ground and has trouble assessing the problems encountered and the real impact of its actions. Its constant contact with the organisation is a real plus and it needs to make the most of it. In particular, it can rely on the requests of the welfare worker, who serves as an intermediary between the people and authorities, with the aim of securing the most appropriate support.
Lastly, Deodas Shetty lobbies the government to obtain the recognition of Dalits. These marginalized communities have no place in Indian society and obtaining rights for them is a long-term endeavour. The government implements programmes intended to improve the population's well-being. For his part, Deodas Shetty works on making people aware of Dalits. He has the advantage of being heard by local people and can thus make them realize that the situation is not irreversible but also encourage them to study and to take charge of their own destiny.